We are a group of highly experienced partners and associates with broad access competencies.
International, e.g., European market access strategies, payer research,
Local country level, e.g., direct payer negotiations, reimbursement applications, HTA and value dossier submissions, government interactions,
Functional level, e.g., health economics, health technology assessment, pricing, government affairs.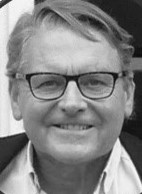 Peter Hertzman

Peter Hertzman is the founder of the Health Access Agency GmbH, based in Zurich. He has more than 30 years' experience in various international executive leadership positions in Market Access and Health Economics within the pharmaceutical and biotechnological industry. Peter has been leading Market Access teams integrating key access functions in Pricing & Reimbursement, HEOR, Government Affairs, Field Market Access, and Media, Advocacy in close collaboration with sales, marketing, medical and R&D. During the last 10 years, he has been instrumental in securing many successful product launches within, for example, oncology, inflammation, RA, CV/Met and metabolic diseases. This work included direct interactions and negotiations with payer and HTA-related organizations. Peter holds a research degree (Philosophy Licentiate) in Economics from the University of Lund with focus on Health Economics and is the author of a number of publications within Health Economics and Market Access.