The Nordic Partnership is a collaboration between three independent Market Access experts: Peter Hertzman, Eivind Jörgensen, and Jonas Lundkvist (see our Bios below). We set up a tailored collaboration as one partner, and when more resources or expertise are needed, we bring in additional resources from our network.
We all have many years of experience from both within pharmaceutical industry and from market access healthcare consulting. All three of us have substantial hands-on experience in preparing and managing launches of new products – both at the local country and at the international levels, including working with SMEs, Big Pharma and Med Tech companies. Based on our broad experience, we can undertake all activities that fall under the category of "market access", i.e., from identifying market access opportunities, developing market access strategies to implementing market access plans, including HTA submissions and interacting with local stakeholders. In addition, we are open to working more actively within companies if there are temporary shortages.
When you work with us you will always interact with a Senior Market Access expert.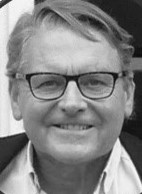 Peter Herztman

Peter is the founder of Health Access Agency GmbH. He has more than 30 years' experience in various international executive leadership positions in Market Access and Health Economics within the pharmaceutical and biotechnological industry. Peter has been leading Market Access teams integrating key access functions in Pricing & Reimbursement, HEOR, Government Affairs, Field Market Access, and Media, Advocacy in close collaboration with sales, marketing, medical and R&D. He has been instrumental in securing many successful product launches within, for example, oncology, inflammation, RA, CV/Met and metabolic diseases. This work included direct interactions and negotiations with payer and HTA-related organizations. His positions since the year 2000 was as Head, Health Economics, Hoffmann La Roche, Basel (2000-2002); Global Head, Health Economics Astra Zeneca (2002-2004); Executive Director, International Reimbursement and Health Economics, Amgen, Zug (2004-2007); Corporate Affairs Director Nordics and Baltics, Stockholm (2007-2009); Executive Director European Health Economics, Bristol Meyers Squibb, Paris (2009-2011); Head of Market Access Nordics, Eastern Europe and Austria, Bristol Meyer Squibb, Stockholm (2011-2014). Peter holds a research degree (Philosophy Licentiate) in Economics from the University of Lund with focus on Health Economics and is the author of a number of publications within Health Economics and Market Access.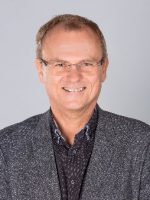 Eivind Jörgensen

Eivind is the CEO at OECONA, a market access company based in Oslo, Norway. Eivind is trained as an Economist (MPhil, University of Oslo) and has additional training in Health Economics (Diploma of HE, University of Tromsø) and Project Management (Norwegian Business School). He started working with health economic evaluation at AstraZeneca in 2000 and since then he has been developing health economic models within disease areas such as, but not restricted to, lung cancer, breast cancer, asthma, COPD, Bipolar disease, depression, hypertension, hypercholesterolemia, hepatitis C, and migraine. Eivind has extensive experience with the development of reimbursement applications and has submitted between 15 and 20 reimbursement applications to Norwegian authorities. Additionally, he served as the Head of the Health Economics Department in a consulting company and supervised many reimbursement applications. Eivind has held both national and Nordic positions within Health Economics and Market Access.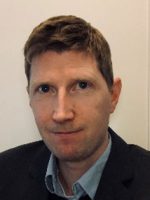 Jonas Lundkvist

Jonas is an independent Market Access and Health Economics Consultant based in Sweden. He is a trained Pharmacist and an Associate Professor of Health Economics with 20+ years of experience in market access, pricing, and health economics. He has experience in consulting, research, as well as various leadership market access roles within the pharmaceutical industry at the Nordic and global levels. Examples of previous roles he has held include: Global Head of Value, Access, and Pricing at Oasmia Pharmaceuticals, Global Head of HEOR for Neuroscience, Rare Diseases and Mature Products at Ipsen, Head of Value Demonstration and Access, Nordics & Baltics at Shire and Head of Value, Access and Policy, Nordic & Baltics at Amgen.